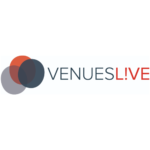 VenuesLive
Proud mangers of ANZ, Bankwest and Optus Stadiums.
Sydney's biggest Retail Catering operations gig
This opportunity to join the VenuesLive Management Services (VenuesLive) team and work in a dynamic sports, entertainment and event catering business across two amazing venues is now LIVE.
VenuesLive proudly manages ANZ Stadium and Bankwest Stadium as the exclusive venue operator and catering service provider. VenuesLive also provides catering services to other venues and events throughout New South Wales, including the Sydney metropolitan area, Newcastle and Wollongong.
Reporting to the Head of Retail Catering, to be successful in this role you will be a flexible, highly organised team player with proven experience in a large scale food and beverage role. The focus of this position is to provide delivery of products and services through all retail food and beverage outlets within Bankwest Stadium and ANZ Stadium.
The key responsibilities of the position are:
– Responsible and accountable for the end to end operational delivery for retail catering operations including all commercial outcomes (profitability) for the assigned venue.
– Responsible for the cost of goods as it relates to the effective management of stock within operational areas to deliver on projected trade to include inventory forecasting (requisitioning), receipt of goods, storage, stock rotation, waste and returns for the site.
To be successful in this role, we expect you to bring with you:
– Minimum of 5 years' experience in a similar food & beverage or hospitality role.
– Responsible Service of Alcohol certification.
– Diploma or Degree qualifications in event management or hospitality.
In addition to the above criteria, attention to detail, a customer focus, high levels of energy, willingness to work flexible hours in line with the requirements of VenuesLive's event schedule (which includes evening and weekend work) and a positive 'can do' attitude, is what is required to successfully undertake this position.
Please note that you will need to register with our online recruitment system to apply for this role.
We thank you for your interest in VenuesLive and look forward to receiving your application.