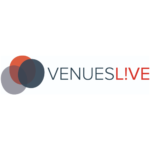 VenuesLive
Proud mangers of ANZ, Bankwest and Optus Stadiums.
Functions and Events Catering Operations role
Reporting to the Catering Manager, the Premium Product Manager is an organised team player with proven experience in a similar large scale food and beverage role. The focus of this position is to lead a team of catering services professionals at McDonald Jones Stadium and manage the Corporate Hospitality facilities (Premium Product) inclusive of all function rooms, private suites and open corporate reserves (OCR's).
The key responsibilities of the position are:
– Manage the catering operations of all Premium Product areas including function rooms, Private Suites, premium retail food outlets and open corporate boxes (OCR's).
– Lead and manage the catering operations team to ensure thorough planning and execution of all events.
– Achieve financial goals, specifically revenue, functions sales, cost of goods and labour.
– Manage the catering requirements for key Stadium hirers such as National Rugby League (NRL), Newcastle Knights, Newcastle United Jets and individual corporate hospitality clients.
– Undertake an event day catering management role at events at McDonald Jones Stadium and on occasions at our other venues.

The key skills and attributes required are:
– Proven experience in corporate catering environments such as functions and events.
– Strong numeracy, literacy, business writing and communication skills.
– Responsible Service of Alcohol (RSA) competency certification.
– Diploma or degree qualification in events, hospitality management or similar discipline is desirable.
– Understanding of event management software such as Ungerboeck (USI) is desirable.
In addition to the above criteria, attention to detail, a customer focus, high levels of energy, willingness to work flexible hours in line with the requirements of VenuesLive's event schedule (which includes evening and weekend work) and a positive 'can do' attitude, is what is required to successfully undertake this position.
This is an amazing opportunity for a catering and hospitality professional to showcase your premium skills and service delivery capabilities.
We thank you for your interest in VenuesLive at MacDonald Jones Stadium and look forward to receiving your application.