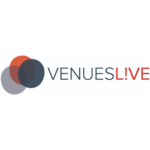 VenuesLive
Proud mangers of ANZ, Bankwest and Optus Stadiums.
Multi-faceted Catering Operation
Reporting to Catering Manager, the successful applicant must be a flexible, highly organised team player with proven experience in a similar large scale food and beverage role. The focus of this position is to lead the food operation at McDonald Jones Stadium including production, service, menu management and food safety / cleaning for all premium product and retail food.
The key responsibilities of the position are:
– Manage the planning and operational delivery of quality food to premium product, satellite, retail and meetings & special events at McDonald Jones Stadium.
– Drive quality improvement and quantity control of all food in line with the Menu management system.
– Use the company Menu management system to develop and maintain recipes and menus and to project the food cost, forecast sales mix, and gross profit expectations.
To be successful in this role, we expect you to bring with you:
– Formal apprenticeship in commercial cooking. Trade qualification.
– Train the Trainer experience.
– Experience in a five-star hotel and / or large banquet areas.
In addition to the above criteria, attention to detail, a customer focus, high levels of energy, willingness to work flexible hours in line with the requirements of VenuesLive's event schedule (which includes evening and weekend work) and a positive 'can do' attitude, is what is required to successfully undertake this position.
We thank you for your interest in VenuesLive at McDonald Jones Stadium and look forward to receiving your application.