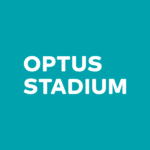 VenuesLive for Optus Stadium
Optus Stadium, The Most Beautiful Stadium in the World, Prix Versailles 2019
Optus Stadium provides WA with a world class venue to host major sports and entertainment events. The multi-purpose Stadium and the surrounding Stadium Park is open 365 days a year and has been designed with a fans-first focus.  The VenuesLive management team is responsible for operating the Stadium and is committed to growth and innovation in the areas of venue management, event delivery and catering services.
The safety and security of our patrons, staff and contractors is VenuesLive's number one priority. The Venue Security Manager will drive the security strategy and oversight for the day to day operations and major events within Optus Stadium and Stadium Park.  While taking a customer centric and risk-based approach which focusses on both effectiveness and efficiency, the core function of this role is to ensure that the Stadium operates in line with best practice venue security within a crowded places environment. Reporting to the General Manager Events & Operations, the Venue Security Manager will be an important part of the venue management capability operating a facility which delivers over 1,000 events per year in conjunction with a host of other daily activities.
Your focus will be to:
Oversee Event Day & Non-Event Day Security for the Stadium and Stadium Park
Drive a strong security culture across all Stadium stakeholders
Maintain best practise and quality control
Maximise effectiveness and efficiency of security overlay
Oversee access control policies and procedures
Conduct exercises including penetration testing
Lead Counter Terrorism planning
Conduct security related investigations
Manage Venue Banning Notices and other security related procedures
Act as Venue Manager & Chief Warden when required
Together with the senior members of the Events & Operations team, manage key relationships including the Stadium's lead security contractor, State & Federal Police and intelligence agencies, Hirer security representatives as well as other Stadium stakeholders.
To be successful, you will have:
Best practice security and venue management experience within a crowded place with strong understanding and appreciation of the counter terrorism environment
Experience in and a strong appreciation for a customer centric environment
Outstanding stakeholder management & influencing skills
The ability to be pragmatic, nimble and solve problems in a complex and busy environment.
While standard hours are 8.30am to 5.00pm, the nature of the event industry means that you will be required to work outside these hours particularly around events being staged at Optus Stadium and Stadium Park.
Please note that you will need to register with our online recruitment system to apply for this role at
https://optusstadium.com.au/the-stadium/careers
Applications close Friday 28 February 2020.  Shortlisting for this position will commence immediately and the position may close earlier than stated if we have found a suitable candidate. We thank you for your interest in VenuesLive at Optus Stadium and look forward to receiving your application.