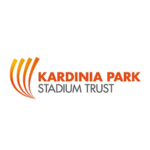 Kardinia Park Stadium Trust
Newly created role reporting to the Chief Operations & Commercial Officer
Strategic role, enhancing overall operational excellence
Lead and develop a passionate Facilities team
GMHBA Stadium is truly Australia's best regional Stadium. With a capacity of 36,000, and funding to grow to 40,000, the Stadium is home to the Geelong Football Club and host to other professional sporting codes such as the A-League, Australian Rugby Union, National Rugby League, Cricket Victoria and Cricket Australia. Kardinia Park is the beating heart of local and elite sport within the region. The Kardinia Park Stadium Trust is established to administer, promote and manage the Kardinia Park Stadium Trust Land, with an over-arching objective of contributing to the economic, community, and livability benefits to Geelong and the broader region, that arise from the use of GMHBA Stadium.
Reporting to the Chief Operations and Commercial Officer, you will play a pivotal role in providing outstanding facilities management practices, and exceptional customer service with key tenants and broader external stakeholders. Introducing new facilities maintenance and management models, you will lead the transformation of operations, fundamentally changing the way the business unit operates and uplifting internal capability. In this strategic leadership role, you will be accountable for the efficient, compliant operations and maintenance of all physical assets at the venue, including buildings, ground/turf management, along with building management and essential service systems. This is an exciting role, which will make a difference to the region and community, driving strong relationships between KPST and its large, complex stakeholder base.
The successful candidate will be a proven Senior Facilities leader, with extensive experience in end to end management of a major facility, preferably within the sports industry.  With an ability to successfully manage large tenants and broader stakeholders in a high profile and complex environment, you will demonstrate a continuous improvement mindset and an unwavering commitment to compliance and safety. This role requires experience interpreting and delivering strategic and operational objectives and an ability to develop and lead a high performing team. If you have a track record of enhancing overall operations of large venues through a courageous, collaborative and inclusive approach, we would love to hear from you.
For more information about the role, please contact Vanessa Huxley from Davidson on 0417 708 112.