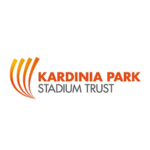 Kardinia Park Stadium Trust
Newly created role reporting to the Chief Operations & Commercial Officer
Strong change agenda, driving strategic vision through to delivery
Join Australia's best regional Stadium team
GMHBA Stadium is truly Australia's best regional Stadium. With a capacity of 36,000, and funding to grow to 40,000, the Stadium is home to the Geelong Football Club and host to other professional sporting codes such as the A-League, Australian Rugby Union, National Rugby League, Cricket Victoria and Cricket Australia. Kardinia Park is the beating heart of local and elite sport within the region. The Kardinia Park Stadium Trust is established to administer, promote and manage the Kardinia Park Stadium Trust Land, with an over-arching objective of contributing to the economic, community, and livability benefits to Geelong and the broader region, that arise from the use of GMHBA Stadium.
Reporting to the Chief Operations and Commercial Officer, this exciting and dynamic role will lead the successful planning, delivery and management of all events, aligning with the customer experience program and ensuring the security and integrity of the venue. As the lynch pin between the business and the core events function, you will be an exceptional collaborator and communicator, with an ability to align internal and external stakeholder groups, ensuring a positive experience that consistently achieves results. As a change agent, with an innovative style, you will introduce new event delivery models to transform teams and operations, while working closely with the finance department to manage relevant operating agreements and contracts with service providers.
The successful candidate will be an exceptional leader, with an ability to take a strategic vision into operational delivery. With an ability to seamlessly manage multiple stakeholder groups and competing priorities, you will demonstrate experience managing events and security at arenas and major stadiums, preferably including sporting events. You will have a proven ability to lead teams in a complex operating environment and a strong understanding of large crowd capacities and the intricacies of multiple activations, including security considerations and risk management. Excellent written and communication skills and a passionate for delivering exceptional event experiences is essential for the position. If you have a track record of managing large events and operations through a courageous, collaborative and inclusive approach, we would love to hear from you.
For more information about the job or how to apply, please contact Vanessa Huxley from Davidson on 0417 708 112.